Disney World
We recently visited Disney World during the Millennium celebration. It was a wonderful trip and thus I thought I would share some snaps from the trip with you.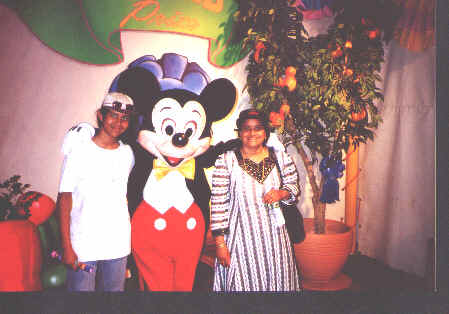 Mummy and me with Mickey Mouse.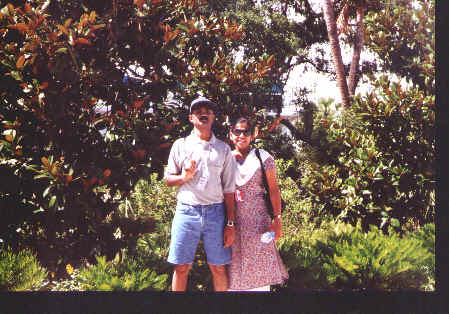 Here is a picture of Vishal bhaia (jijaji) and Aarti bhabhi (didi) with whom we went to Walt Disney World.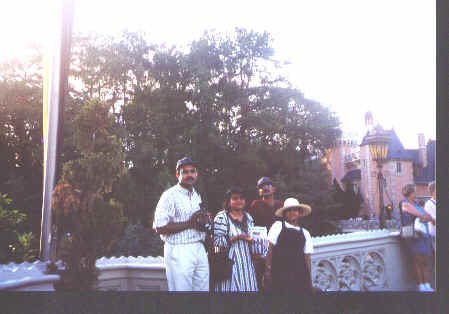 All of us in Magic Kingdom.
Papa and me with the Hilarious Goofy.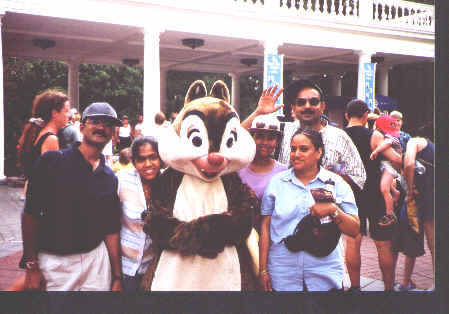 Picture of all five of us with the funny squirrel Chip.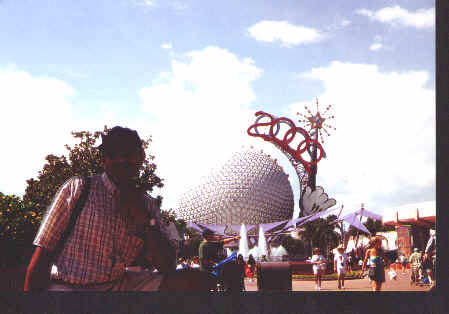 Papa in front of the Space Ship Earth in Epcot.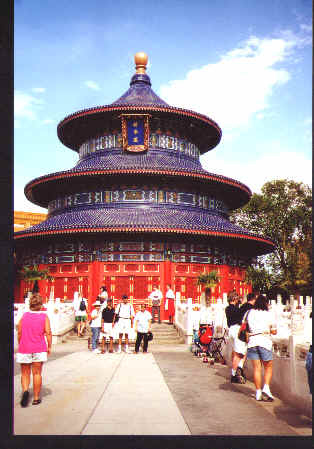 Bhaia, bhabhi, papa, and mummy in World Showcase (China), Epcot.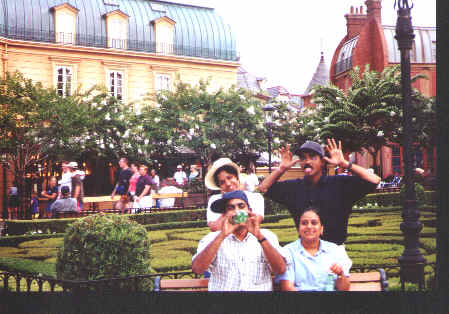 A goofy picture to show you how we all were in a vacationer and relaxed mood on this trip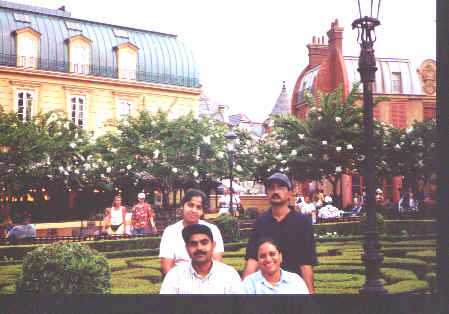 A normal picture in the same setting.
View of Epcot from the ferry.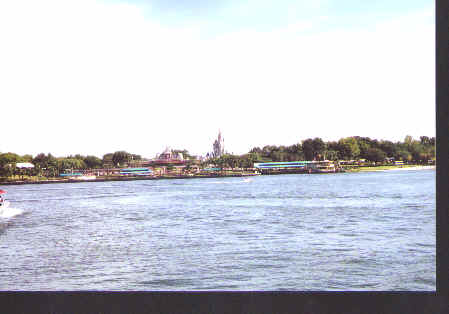 View of Magic Kingdom from the ferry.
View of the Disney Resort from the ferry.