During the Christmas break in December...we recently made a trip to the west coast. It was a great trip and a very good group to travel with. It was our family, Kapoor uncle's family (pap's friend that you might know), and a member of our NJ gang...Sadhna mausi. In our trip we visited Las Vegas, Grand Canyon, San Diego and Los Angeles. We all flew there and then took a van to drive around. Overall, it was 9 days of great fun....so, since I enjoyed it...here is a chance for you to know what we did...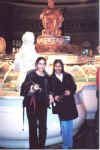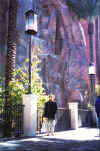 Me and parul In Caesars palace mall Sadhana mausi in the same mall & front of Aladdin
Front of ceasers palace All of us in front of Ceasers palace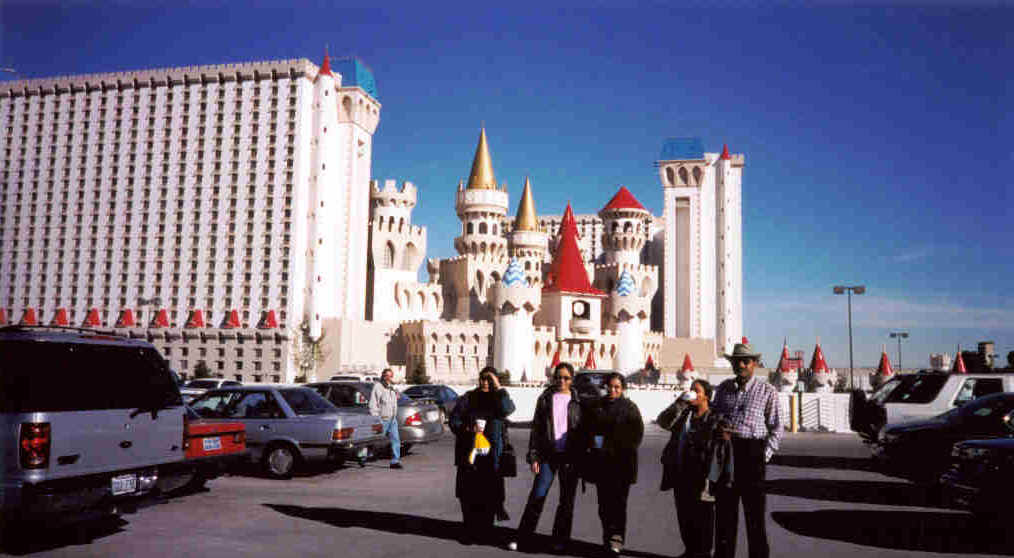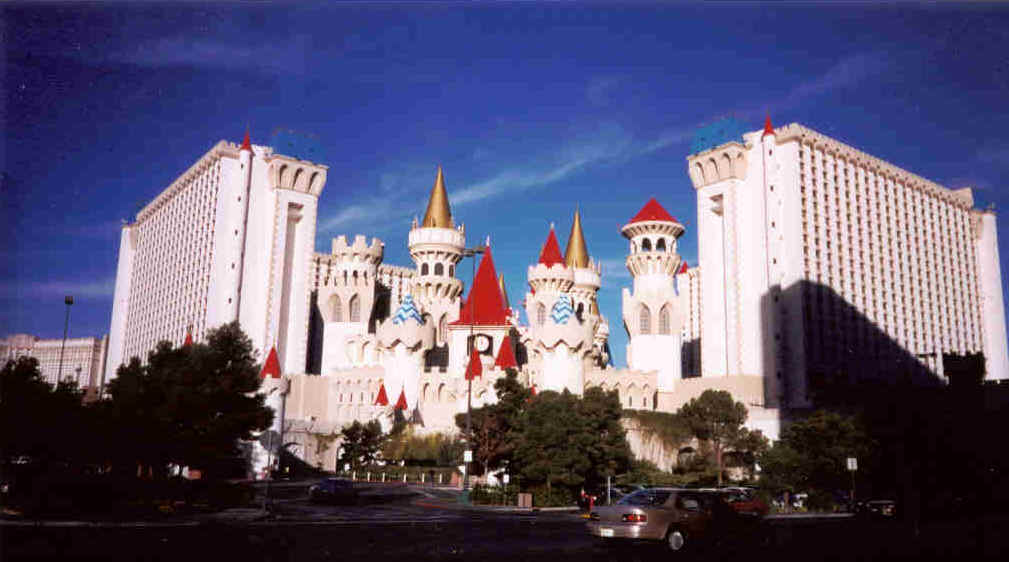 Excalibur (a casino and our gang) The entire medival casino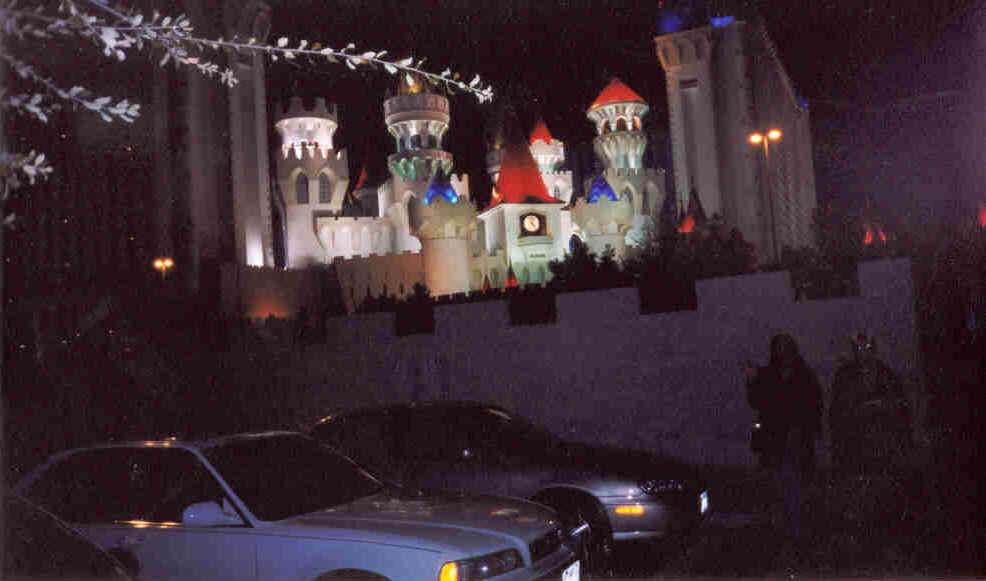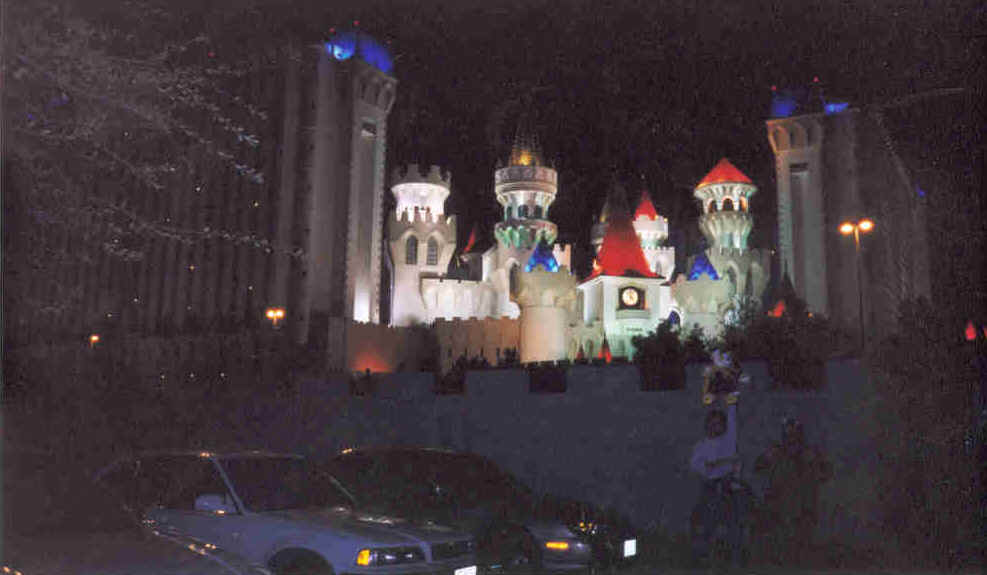 Night view (if you carefully look to the bottom right...you see Parul and Tarun standing

Look to the left and see a person in front of the white car (guess who it is???) By the way, this is the parking lot.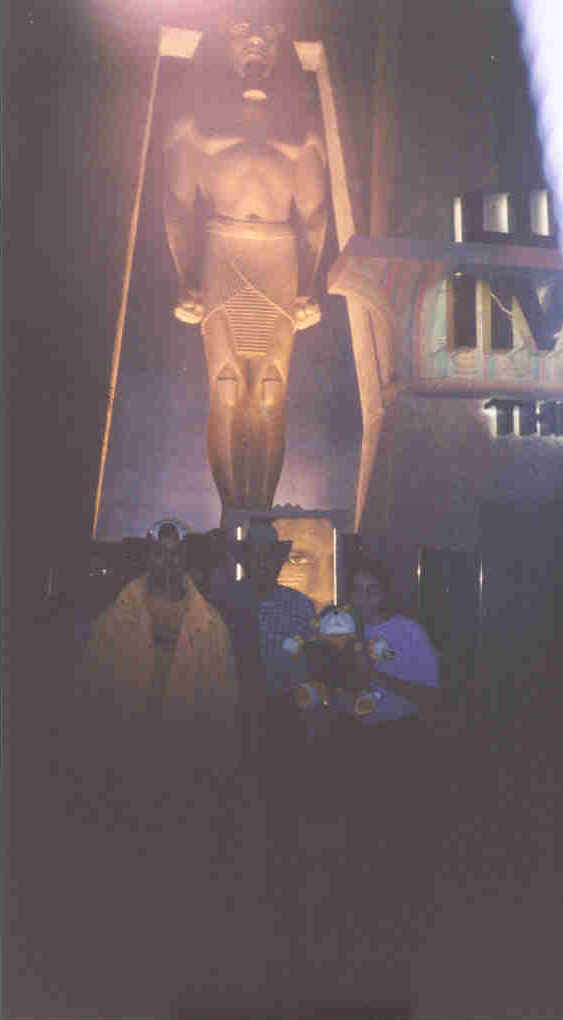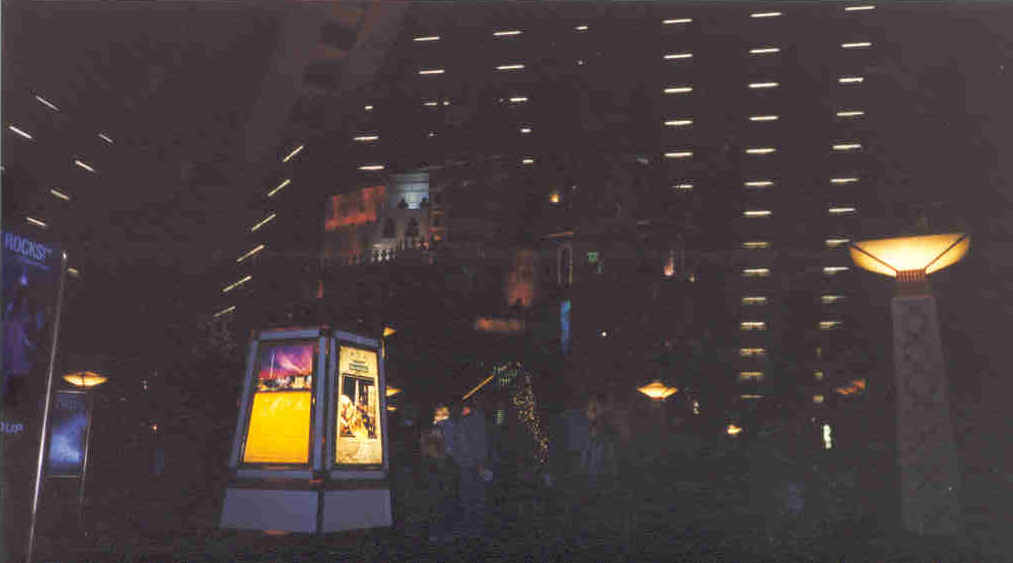 This is inside a casino called Luxor which is in the shape of pyramimd. You can see Papa, Parul and Tarun in the left one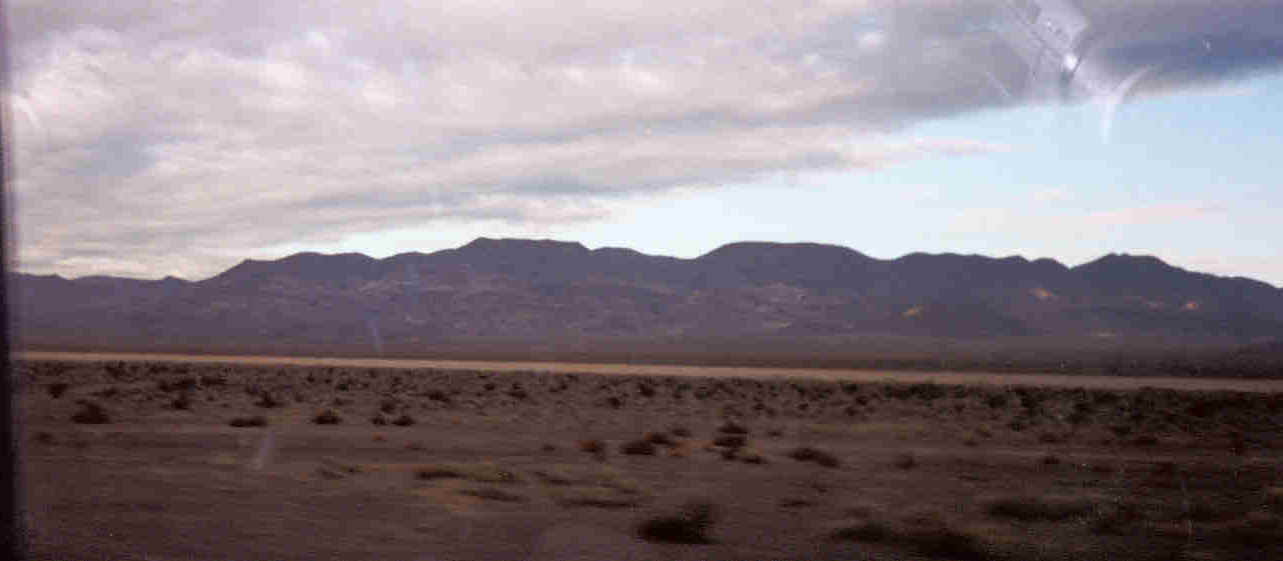 This is the scenery that is persistent throughout the drive from Las Vegas to the famed grand canyon