Vermont is in the north east area of the United states, which is about an 8 hour drive from our place. It is an extremely beautiful hill station which is very famous for its fall colors. Just before falling due to winter, all the leaves on the trees turn into different natural colors. The coloring is so beautiful and so dense that it almost looks as if someone has painted the whole mountain. Don't believe me, well just take a look for yourself.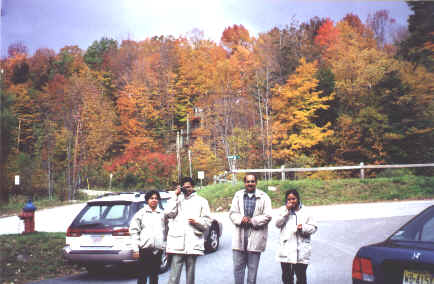 we went with papa's old colleague, Nikhil uncle, shubda aunty, and sweat Niruti See what I meant when I said the leaves change color.
one of those tress with us under it (even though we aren't very visible)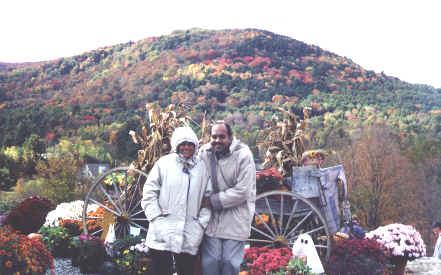 see the whole hill is colored. Papa, mummy at the little outdoor fair.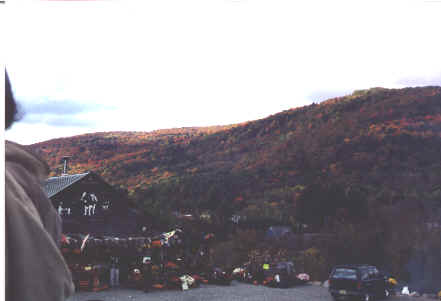 the outdoor fair
the colored mountains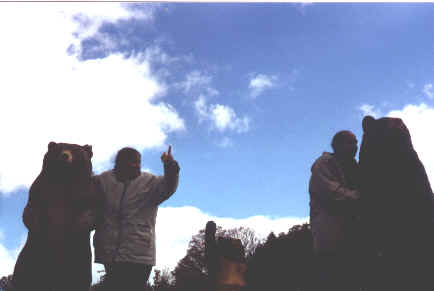 getting acquainted with wild bears. (ma is telling them about india, and papa is looking at the hills with his friend :)
more hills, although they couldn't come out right (too much fog).