Here are some pictures from Papa's Birthday that was celebrated this year.
Papa, mummy, Gaura, and Sagar cutting the cake.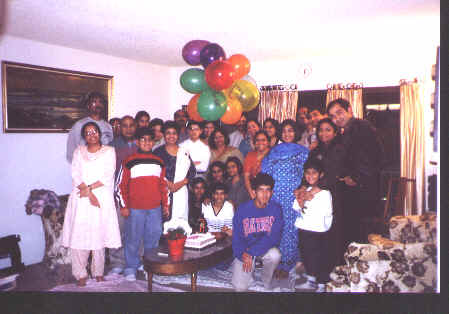 Picture of almost all the people invited to the party. It's too many people to name so I am going to leave it up to you to recognize as much of them as you can. This is some of our relative/friends group here in US.
A little detailed picture of some friends and relatives invited to the party.